Fullerton, Lemann,
Schaefer & Dominick, LLP
Areas of Practice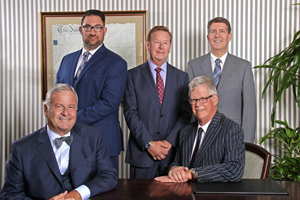 Business Law, Litigation, Real Estate, Labor Relations and Employment Law, Estate Planning, Probate and Trust Administration are the specialties of our law firm.
Our clients range from small business owners to corporations, from nonprofit organizations to private individuals.  We pride ourselves on the reputation we built along the way.  There are many different generations of families who have come to us for their legal needs and our clients continue to refer our services confidently.
Business Law
Fullerton, Lemann, Schaefer & Dominick, LLP advises and serves the full spectrum of business organizations from publicly held corporations to individual entrepreneurs.
By coordinating the efforts of attorneys of different specialties, the firm is able to provide its business clients with services that include formation, expansion and sale of corporations and other business organizations, employee relations including wrongful termination, qualified and non-qualified deferred compensation plans, coordination with governmental agencies, litigation, real estate matters and tax planning.
Litigation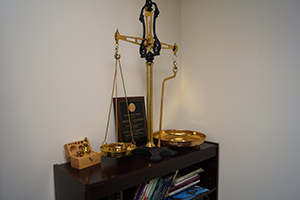 Our trial lawyers represent clients in state and federal courts at both the trial and appellate levels in virtually every area of civil practice. Our lawyers also represent clients on matters before local, state and federal administrative boards and agencies.
Representative areas of trial practice are:
real estate
construction
corporations/partnerships
general business
insurance
taxation
creditor rights and debt collection

probate
eminent domain
defamation
environmental law
labor and employment law
Real Estate
The dynamic real estate and development climate of Southern California is reflected in Fullerton, Lemann, Schaefer & Dominick's real estate practice. We handle a significant number of transactional and development oriented real estate matters.
Our services include negotiating and documenting purchases, sales, leases, exchanges and other real estate transactions, public and private financing, developer representation before governmental agencies, construction contract negotiation, documentation and administration

Labor Relations and Employment Law
Fullerton, Lemann, Schaefer & Dominick, LLP, has an active labor relations and employment law practice providing a wide variety of legal services to clients in both the private and public sectors including:
negotiations
arbitration advocacy
unfair practices charges
representation before state and federal courts and administrative agencies

employee terminations
employment discrimination actions
We can assist employers in avoiding liability in the work place. Services in this area include: assisting employers to develop and administer employment policies, preparation and review of employee handbooks, policy manuals and related materials.
Estate Planning, Probate and Trust Administration
Fullerton, Lemann, Schaefer & Dominick, LLP recognizes that estate planning involves drawing together the many elements that affect personal tax, financial and estate plans. The firm's lawyers develop plans that integrate our clients' business, family and tax objectives.
Our services include:
will and trust preparation
conservatorships and guardianships
trust and estate litigation
administration of trusts and probate estates
For direct access to the firm's Estate Planning, Probate and Trust website click here.
San Bernardino Office

215 North D Street Suite 100
San Bernardino Ca, 92401
Tel: 909-889-3691
Costa Mesa Office

369 San Miguel Drive, Suite 265
Newport Beach, CA 92660
Tel: 949-419-6163
RSM Office

30211 Ave. De Las Banderas, Suite 200
Rancho Santa Margarita, CA 92688
Tel: 760-779-9572
Palm Desert Office

77564-A Country Club Dr. Suite 132
Palm Desert, CA 92211
Tel: 760-779-9572
© 2014 Fullerton, Lemann, Schaefer & Dominick, LLP